From winter to summer to winter to spring.
For me there is nothing better than fleeing to a country where it's summer when germany is cold af! I don't need winter at all. 
Happy to missed the onset of winter with -15 degrees. But it was cold anyways when I came back home. And I'm sad to be sad to be back home. Always have wanderlust. I really miss Bali. I miss wearing sandals and the fact to need no jacket. 
But whatever. It's getting warmer in Germany. And it's time to create some fresh spring looks and dig out my jeans and leather jackets.
How do you like my fav new look and what are you thinking about white jeans?
Love to read your comments.
xxx
Hannah
Spring Look
---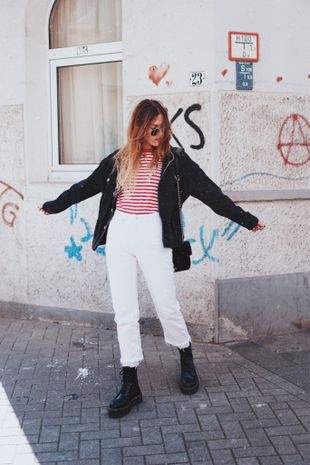 ---