Hey there,
I am writing you from above the clouds in the plane to Barcelona right now, but I hadn't had the time to write about my overwhelming weekend trip to Marrakech earlier.  
It was such an amazing trip and the time was running by so fast. I was very excited to go there for a blogger trip planned by @crowdinfluencers. To be honest I was not only very excited but also a little nervous, because I had no idea who else would be there and who would be sharing the house with me. Luckily Tim was with me.
Having finally made it to Marrakech after a long flight, we were really exhausted by the hot weather. I was so glad that a nice chauffeur from the hotel picked us up and drove us to the Al Maaden Villa & Spa Resort.
We stayed in a four bedroom villa with Jaqueline, Lots & Iris. So happy having met these amazing girls and it could't get any better I thought.
On friday we had a welcome drink in one of the villas with all the lovely people crowdinfluencers had invited.
Saturday was stuffed with a nice programm:
After breakfast we went to the beautiful garden Jardin Majorelle of YSL, which was also a really nice location for taking pictures. Afterwards we had a wonderful pool party with buffet and drinks. It was perfect.
After a funny cocktail workshop with Kaya Tea we arrived at the Oasis Festival. All the girls were dressed in a beautiful dress from NA-KD Fashion. The location and the atmosphere were kind of magic.
On Sunday we had to leave already – but not without a bit of sightseeing in the city of Marrakech, a visit to the big market and a coffee on a rooftop café. 
Marrakech – next time you'll have me a few days longer for sure.
Marrakech
---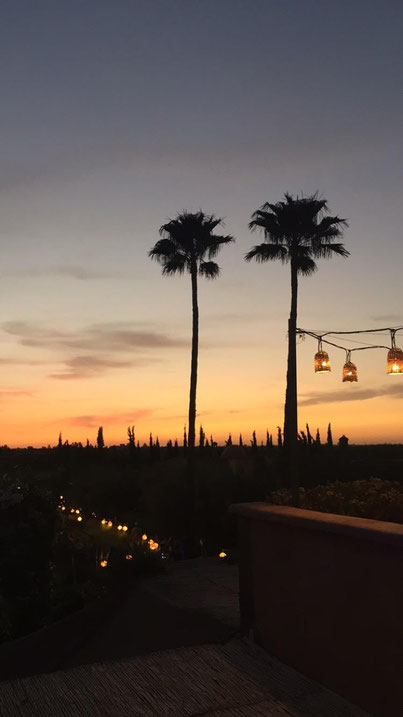 ---